From: BayToday.ca
by: David Helwig
"You people are being flooded by illegal tobacco."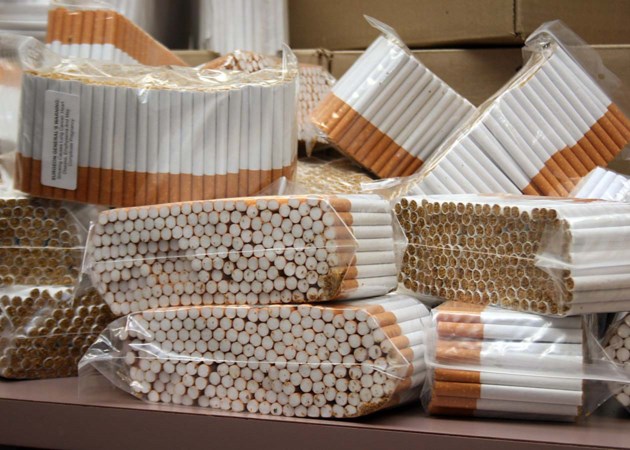 ***
As determined by OCSA, here are Ontario's top 10 sites for illegal tobacco use in 2016:
Whitby City Hall, Durham – 92.00 per cent
The Station Mall, Sault Ste. Marie 90.70 per cent
St Joseph-Scollard Hall, School North Bay 82.80 per cent
Wellington Square Mall, Sault Ste. Marie 75.00 per cent
OLG Head office, Sault Ste. Marie 74.90 per cent
Orillia Square Mall, Orillia 73.00 per cent
Cambrian Mall, Sault Ste. Marie 73.00 per cent
Chippewa Secondary School, North Bay 67.90 per cent
Providence Continuing Care Centre, Kingston 64.70 per cent
Huntsville High School, Huntsville 62.90 per cent
***
Ontario Regulation 649/93 allows unmarked cigarettes to be sold on a reserve to adult members of a band for their own consumption, but prohibits purchase of excess quantities of unmarked cigarettes that could be resold to non-Indians.