From: Daily Sabah
Following a recent operation that nabbed a gang smuggling cigarettes between Turkey and Bulgaria, authorities in both countries seek to boost cooperation to clamp down on the lucrative illegal market, Turkish media reports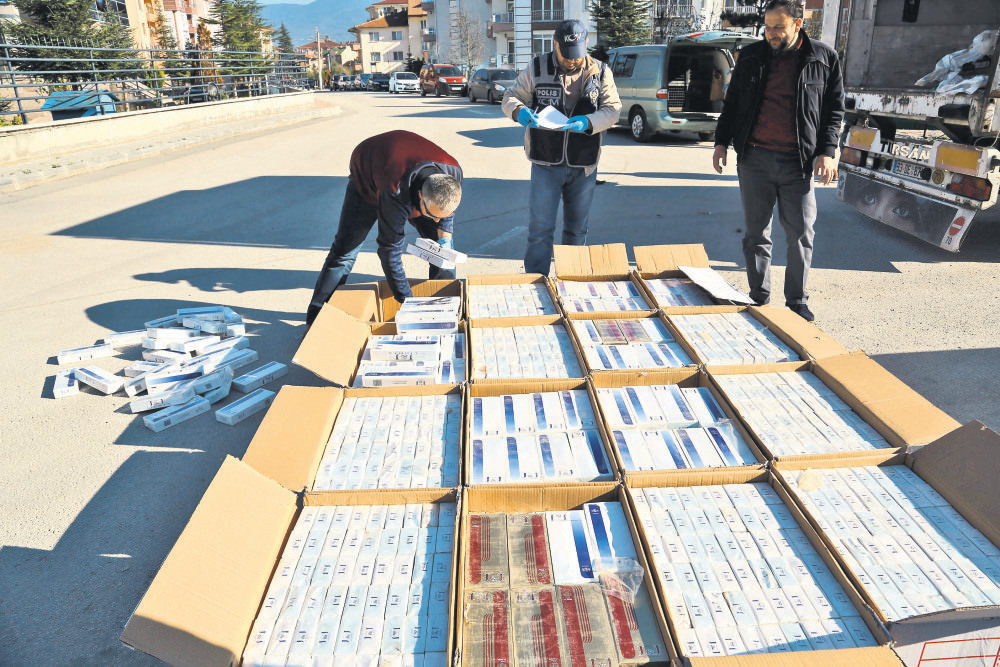 Smuggled cigarettes are among the common items street vendors hawk all across Turkey despite continuous operations by law enforcement to crack down on the illegal trade. Cigarettes smuggled from neighboring Bulgaria are prevalent among those on sale. However, a recent operation on the Bulgarian side of the Turkish-Bulgarian border revealed Bulgaria itself is a victim of smuggling.
Last month, 26 people, including customs officials, were arrested at Bulgaria's Kapitan Andreevo border crossing, situated across from the Kapıkule border crossing in Turkey.
Along with them, Bulgarian security forces confiscated two trucks full of smuggled cigarettes worth about 8 million euros ($8.67 million). The gang had reportedly been operating on the border crossing for four years before the operation began after surveillance operations. An investigation found that cigarettes produced in Ukraine are sent to Turkey by sea legally and then smuggled to Bulgaria. Once it crossed the
border, members of the Bulgarian gang working at customs changed the license plates of the trucks and trucks then disappear without being subjected to any inspection. The gang made a profit of 16 million euros monthly and only last year, 160 trucks were used in smuggling the cigarettes. Cigarettes are either sold in Bulgaria illegally or sent to
other European countries.