From: The Citizen (South Africa)
WATCH: Expired food and counterfeit cigarettes confiscated across Kempton Park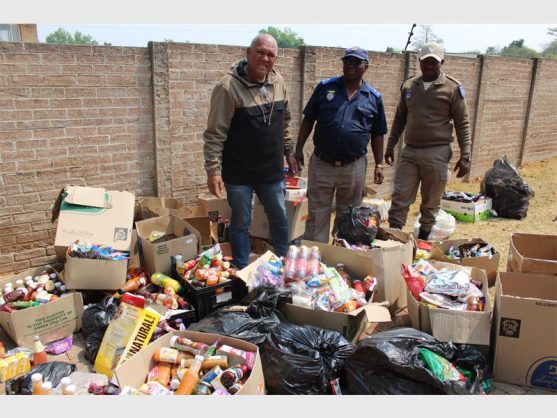 Ward councillor Desmond Mackenzie, Insp David Konaco and traffic warden Julius Qwabe with hundreds of expired food items confiscated from spaza shops across Kempton Park.
The food items included baby food that was seven months past its expiry date. Other items included sauces, sweets, chips, cereals, and cold drinks.
Hundreds of expired food items and more than 400 packs of counterfeit cigarettes were confiscated from ten spaza shops across Kempton Park last week, reports Kempton Express.