From: Guardian
FDA overseeing crucial firmware update in US to patch security holes and prevent hijacking of pacemakers implanted in half a million people
Alex Hern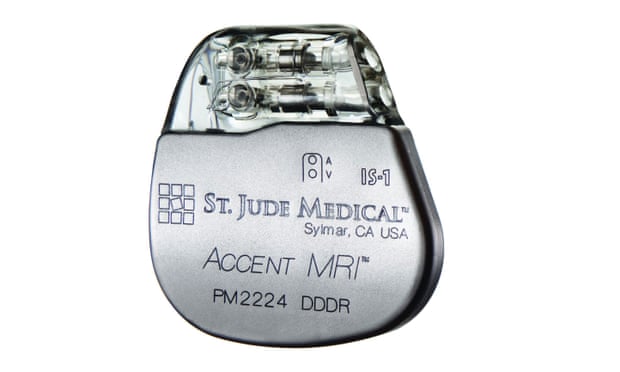 Abbott / St Jude Medical's Accent MRI pacemaker, one of the affected devices that had to be recalled. Photograph: Abbott / St Jude Medical
Almost half a million pacemakers have been recalled by the US Food and Drug Administration (FDA) due to fears that their lax cybersecurity could be hacked to run the batteries down or even alter the patient's heartbeat.
The recall won't see the pacemakers removed, which would be an invasive and dangerous medical procedure for the 465,000 people who have them implanted: instead, the manufacturer has issued a firmware update which will be applied by medical staff to patch the security holes.