Political and Labor Blogs
Altercation
By the
Nation's
Eric Alterman
Brooklyn Dodger
Comments on research and other knowledge developments in occupational and public health
Chris Mooney
The politics of science
Citizen Chris
Who's looking out for the working man?
Daily Kos

A must read for all political junkies
Dispatches from the Trenches
News and Commentary on the Class War by Workers in the Front Lines
Effect Measure
A forum for progressive public health discussion
GoozNews
SHOCKED
that there's corporate influence on public health policy?
House of Labor
Group blog covering labor issues from the TPM Cafe
Impact Analysis
A portal for your adventure in environmental health
LaborBlog
Group Labor Blog
Liberal Oasis
On a mission to reclaim the good name of liberals because America was founded on liberal beliefs of freedom and justice for all.
MaxSpeak
Economics deciphered by "Max" Sawicky
Mine Safety Watch
Mine health and safety blog
Nathan Newman
Politics, economics and labor issues
Political Animal
Keeping up on Washington Politics by veteran blogger Kevin Drum
Quicksilver
Talmud, Technology and Toxicality
rawblogXport
Labor news
Seeing the Forest
...for the trees: A Political Blog
SEIU Blog
A blog by Andy Stern and friends
Sirotablog
David Sirota's online magazine of political news & commentary for those who
really
can't get enough politics
Suburban Guerrilla
Wit, wisdom and politics by a reformed journalist
SEMCOSH Blog
Safety & Health Organizing in the Motor City
Talking Points
In-depth politics by Josh Marshall
Tapped
A group blog from the writers of the
American Prospect
TCE Blog
Tricloroethylene is Everywhere
Tom Tomorrow
Politics and passion from the cartoonist
Workers Comp Insider
Good and fairly enlighted resource
Working Life
By a veteran labor and economics writer Jonathan Tasini
The Yorkshire Ranter
The scene from across the ocean
You Are Worth More
Labor issues in the retail trades
Health and Safety Websites and Resources
Hazards Magazine


Deceit and Denial


eLCOSH (Electronic Library of Safety & Health)


NYCOSH


COSH Network


UCLA-Labor Occupational Safety and Health Program (LOSH)


A Job To Die For


ILO Encyclopaedia of Occupational Health and Safety


Grist Magazine


International Right To Know Campaign


Labor Occupational Health Program (UC Berkeley)


Maquiladora Healthand Safety Support Network


OSHA Worker Page


NIOSH


Canadian Center for Occupational Safety and Health


ACT Workcover (Australia)


Health & Safety Executive (Britain)


Worksafe British Columbia


United Support & Memorial For Workplace Fatalities


US Labor Against the War


LaborNotes


Labor Arts


The Occupational Safety and Health Act of 1970



Union Health and Safety Websites
AFL-CIO


United Electrical Workers (UE)


AFSCME


AFSCME DC 37


United Auto Workers


Center to Protect Workers Rights


Communications Workers (CWA)


Laborers


LabourStart


ICEM

BartCop


Whitehouse.org


The Onion
Huck-Konopacki Labor Cartoons
The Complete Bushisms
---
Looking for a Union Hotel?
free hit counter

---
---
UNION RING


This Union Ring site is owned by Jordan.

Click for the
[Previous] [Random] [Next Site]
[Skip Next] [Next 5] [ List all sites]

Click here for info on how to join UnionRing.
---
Saturday, August 13, 2005
PERMALINK Posted 11:13 PM by Jordan
National Coalition on Ergonomics: Still Crazy After All These Years
Anyone remember the National Coalition on Ergonomics? That was the business coalition formed to prevent -- and then repeal -- the federal ergonomics standard.
After their lies succeeded in convincing Congress to repeal the federal ergonomics standard and Washington state voters to repeal their state standard, one would think they'd quietly slither back under their rock to await the next battle with an administration that actually gives a shit about workers. In fact, being as the last entry on their website is from 2003, I thought they actually had gone back to the underworld.
But no. As I reported last April, the NCE petitioned OSHA to revamp its ergonomics guidelines for the poultry processing, retail grocery and nursing home industries, claiming that OSHA had violated the Information Quality Act (IQA) by asserting there is not adequate science to support the guidelines. The IQA allows "affected parties" to challenge and recommend corrections of information produced by agencies.
In other words, as I wrote then:
What they're really trying to say, if we can read between the lines of their ravings, is that there is no science behind ergonomics. No science that says lifting 37,000 pounds a day might cause shoulder injuries, no science that says lifting ten thousand live chickens above your head every day might cause some kind of repetitive stress injury. (On the other hand, one labor observer remarked that it's really much ado about nothing; OSHA didn't bother to actually put any science into the wishy-washy guidelines.)
Well, OSHA has finally responded, according to the
Bureau of National Affairs
(no link) and not in the Coalition's favor:
OSHA pointed out that the information provided in the guidelines is supported by analyses conducted by the National Academy of Science and the National Institute for Occupational Safety and Health, as well as other sources.

The NAS study is especially important, the agency said, because it was congressionally mandated and is a comprehensive analysis of available studies from many disciplines, including epidemiology, tissue mechanobiology, biomechanics, and intervention studies.

Additionally, OSHA said, NAS standards are rigorous enough that the Office of Management and Budget has declared that NAS studies presumptively meet the performance standards of its Peer Review Bulletin.

The NAS report, OSHA said, represents the most comprehensive review of MSD scientific literature, while the NIOSH report looked at over 600 peer reviewed epidemiological studies. The NAS report, alone, OSHA added, lists over 50 pages of references.
This ringing defense of NIOSH's science is rather ironic considering that the Congressional repeal of the federal standard, supported and signed by the White House, was based on their alleged lack of confidence in the science behind ergonomics, as described in the NIOSH report.
One wonders why they're bothering. It's not like OSHA ergonomic citations are shaking the underpinnings of American business. In five years, federal OSHA has handed down less than twenty ergonomics citations -- not bad considering musculoskeletal injuries account for one-third of all work-related injuries and illnesses.
Maybe they won't rest while there's a single person left alive who still believes that there is even the remotest connection to heavy lifting and back injuries.
---
Go To My Main Page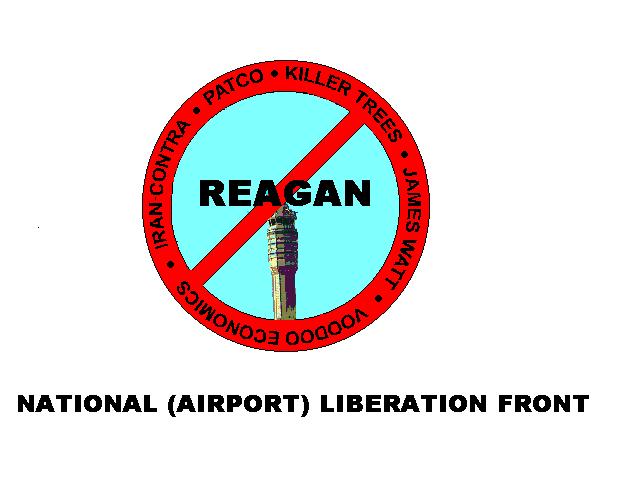 ---
DISCLAIMER: The views expressed in this Blog are my own and do not, in any way, shape or form, reflect or represent the views or policies of my employer. Links to or from other websites of individuals or organizations do not constitute an endorsement of these views.
---
Looking for
Confined Space Safety Information?
Click
Here
---
Read Much?
Books Are Good

When you shop at Powells, I get a commission.